Boomkicker
Price list and Ordering
Model Sizes/Specs
Boat List
Installation Information
Pictures
Common Questions
Warranty Registration
Options
Vang Purchase Plates
Other Products
Boat Fenders
Optimist Dolly
Boom Bails
Sail Telltales
Spreader Boots
Mosquito Nets
Blackout Curtains
Other Links
Wikipedia Definition
One Touch Handles
Trailer Sailor

Boomkickers are the simple affordable solution to support the boom and eliminate the topping lift for sailboats 14 to 38 feet. Each Boomkicker uses 2 coated fiberglass spring rods to support the boom. Pulling the boom down causes the Boomkicker to flex upward, releasing straightens the Boomkicker lifting the boom. Universal fittings for the mast and boom are included. The boom track fitting, standard on larger models, and shown on the right, provides additional up travel and adjustment. Boomkicker benefits include:
Eliminating the hang-ups, adjustments and chafe of a topping lift.
In light air, lifting the boom opens the leech for a faster sail shape and more speed.
Boat performance is improved with less weight and windage aloft.
Reefing is safer and easier with better boom control.
Combined with a block and tackle vang, the Boomkicker does everything a mechanical vang or rigid vang can do with less cost and less weight.
The simple design eliminates sliding tubes and friction.
A proven, durable and reliable design with over ten thousand sold.
Patented flexing spring provides fast response and a near constant force for higher vang efficiency.
The lightweight, low profile design is good for performance and looks.
Easy installation independent of the vang. No need to replace existing hardware.
Fittings, fasteners, drill and tap included for a complete package.
Mast fitting uses the luff groove to eliminate drilling in the mast.
Non-corroding and silent. Little features with big paybacks.
Self tending for hands off operation. Install It - Forget It!
Guaranteed to make your sailing more enjoyable.
Racing or cruising the Boomkicker is the simple solution.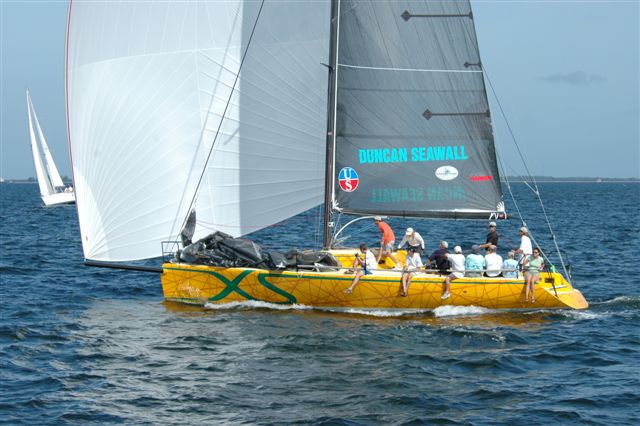 | Horizon Cat | S2 6.9 |
| --- | --- |
| | |
| --- | --- |
| Martinoli S33 | |
Model 400s on fleet of Ellliott 7ms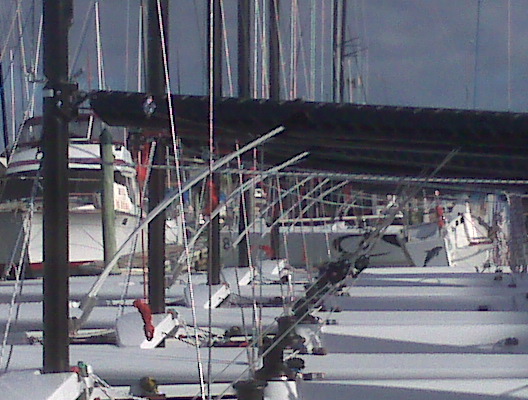 Seascape 27 winning the 2014 Chicago to Mackinac Race Double Handed Division
Beneteau F10R at Key West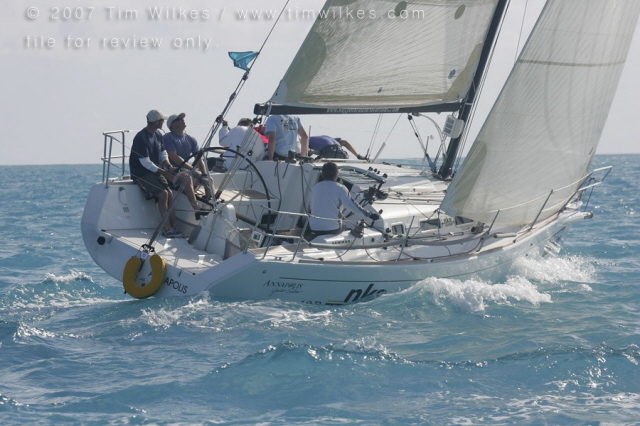 Smaller models use a webbing sling to support the boom as on the 16' Raider II. No drilling or tapping required for installation.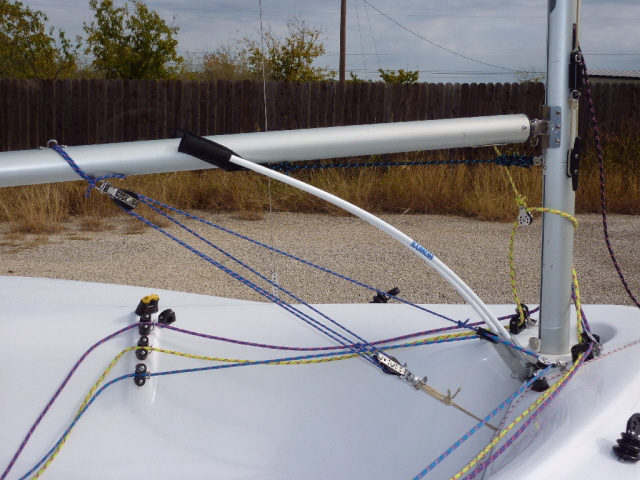 Mizzen on Amel 46' Ketch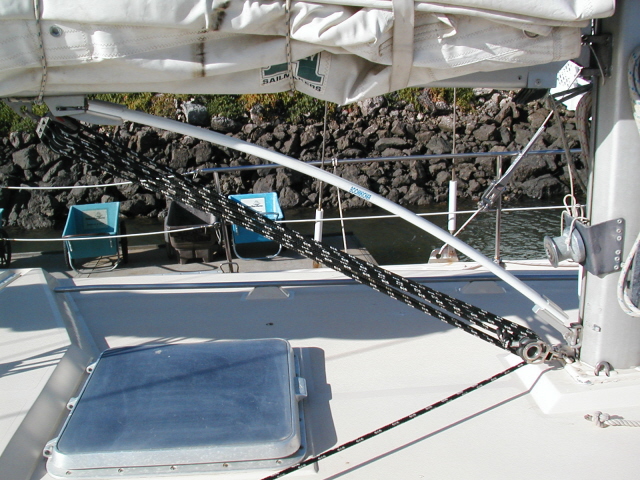 Esse 750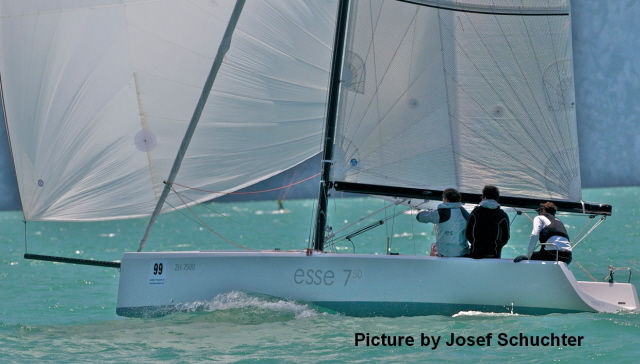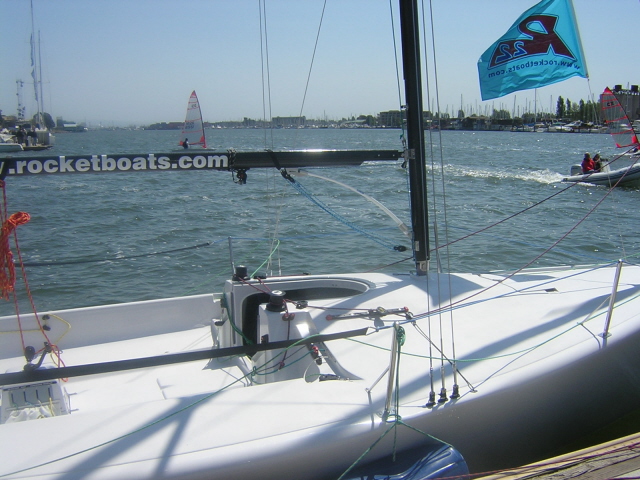 Rocket 22